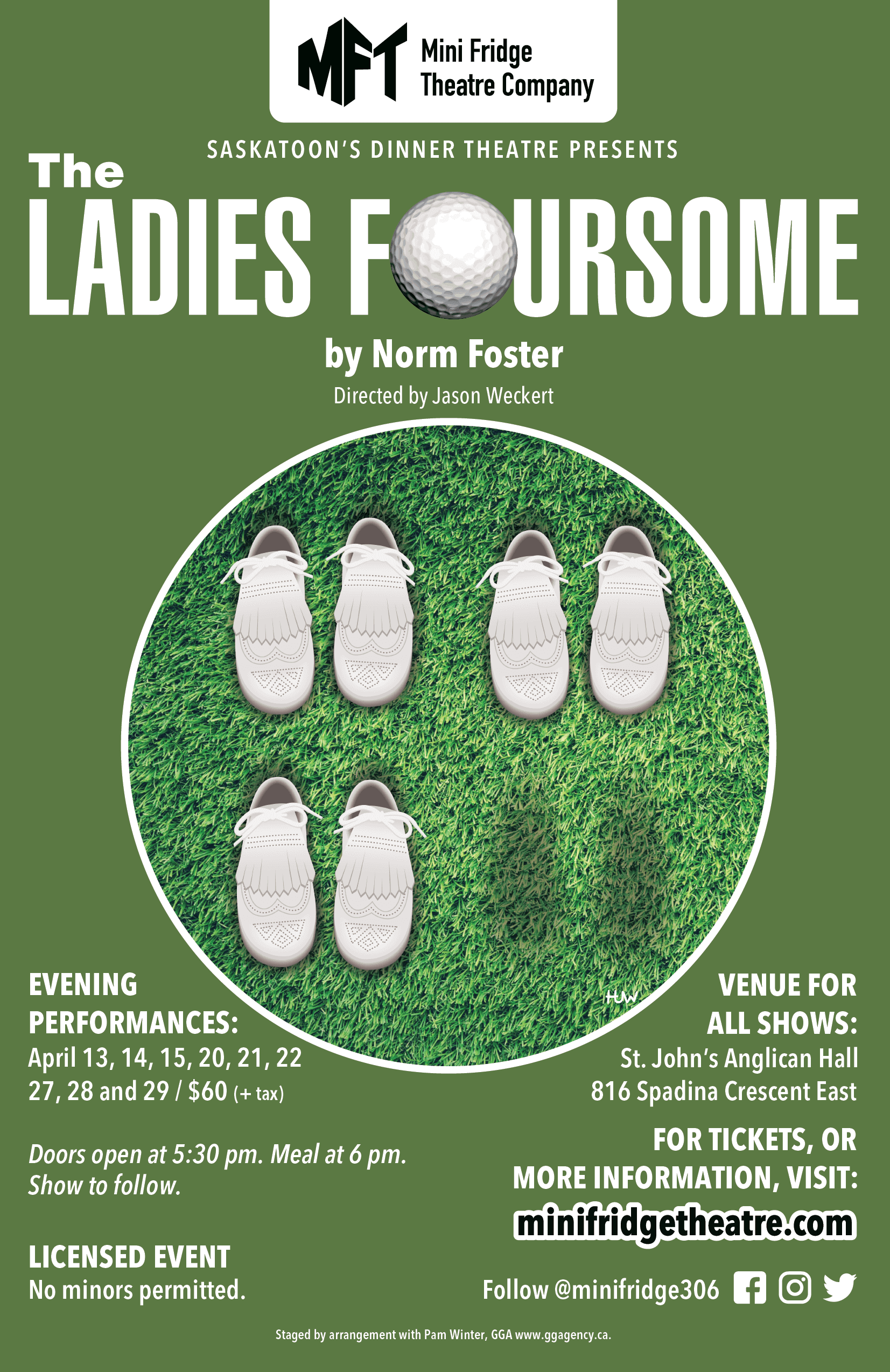 A comedy by Norm Foster
Directed by Jason Weckert
April 13, 14, 15, 20, 21, 22, 27, 28 & 29 at St. John's Anglican Hall
Doors open at 5:30 pm. Meal at 6 pm. Show to follow.
$60 plus tax. Licensed event. No minors permitted.
2022/23 Season — April 2023
"When Foster is on form, as he is here, there's not much better theatre around."
— Hamilton Spectator
It's the day after the funeral of a friend, and three women gather for a round of golf in honour of their recently deceased playing partner. They are joined by a fourth woman, another old friend of the deceased that the other three didn't know about. During the round the women discuss life, love, men, sex, children, careers …everything but golf! Many surprises, secrets, and confessions come to the surface during this hilarious and heart-warming round of golf.
The Ladies Foursome is a female version of The Foursome, but with a completely different story.
Staged by arrangement with Pam Winter, GGA www.ggagency.ca.