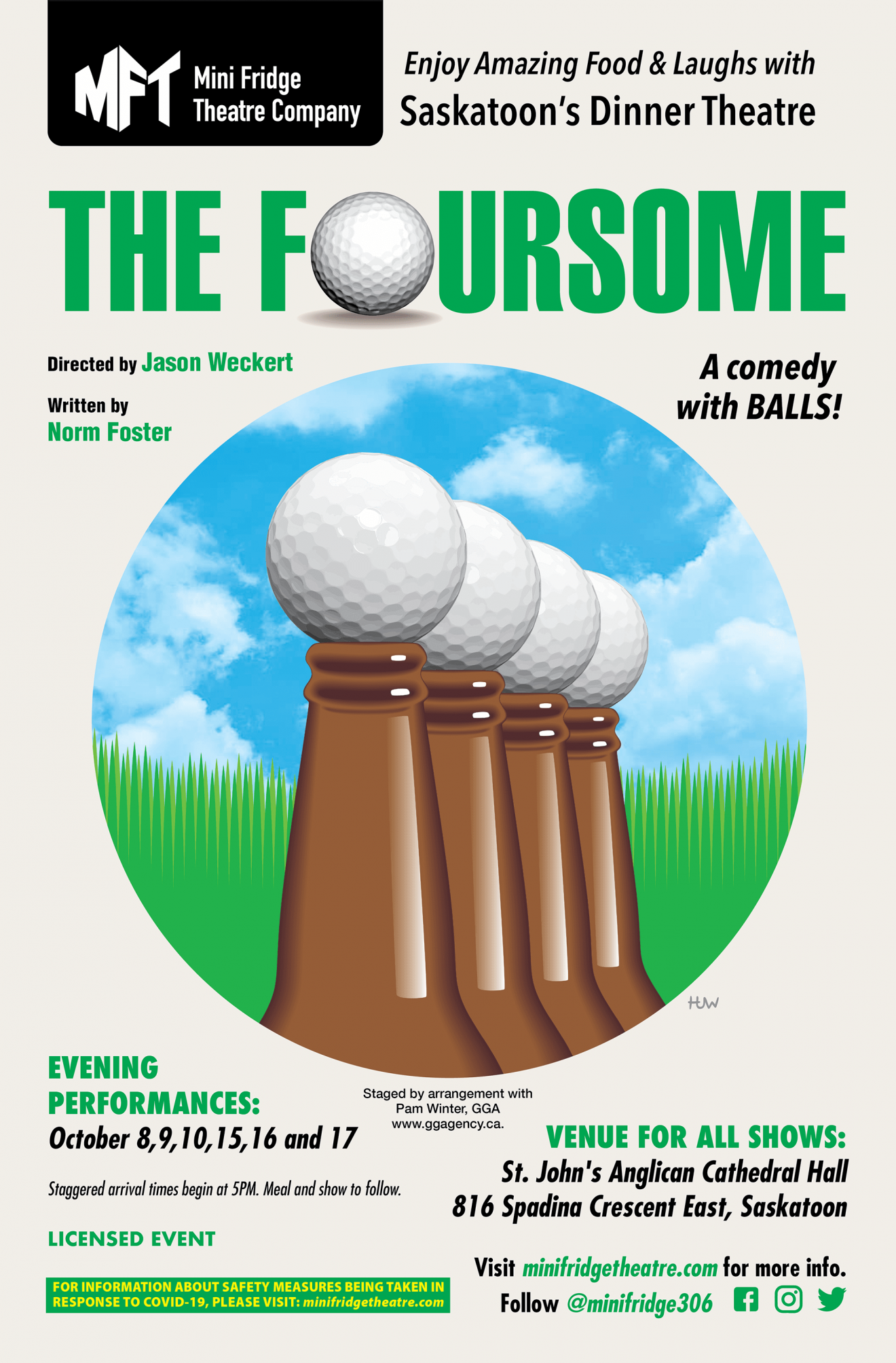 Written by Norm Foster
Directed by Jason Weckert
2019/20 Season — October 2020
"An ace of a comedy. The laughter was immediate, uncontrollable, constant and helpless." — Guelph Mercury
Four college friends, home for a 25th class reunion, get together for a round of golf. Set on a golf course, this comedy follows the four men as they relive old times and catch up on their problems, successes, and failures—golfing and laughing along the way.
Unlike their college days, the conversation doesn't include talk of beer and final exams, but of colonoscopies, home-security systems, alcoholism, Buddhism, and more.
Staged by arrangement with Pam Winter, GGA www.ggagency.ca.