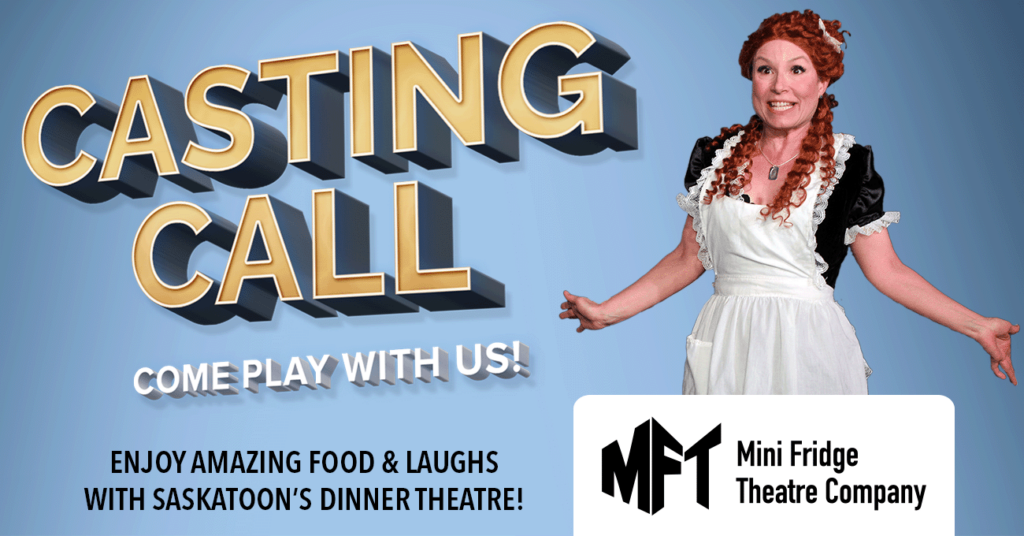 SPECIAL IN-PERSON CASTING CALL:


March 31, 2023 @ 6pm
April 2, 2023 @ 5pm


MFT will be hosting two separate opportunities for people over the age of 19 in Saskatoon and area to attend an open audition for roles in our eighth season.
— SCENES WILL BE PROVIDED. NO PREPARATION REQUIRED! —

Location: St. John's Anglican Hall, 816 Spadina Crescent
See you there! Don't forget to spread the word!