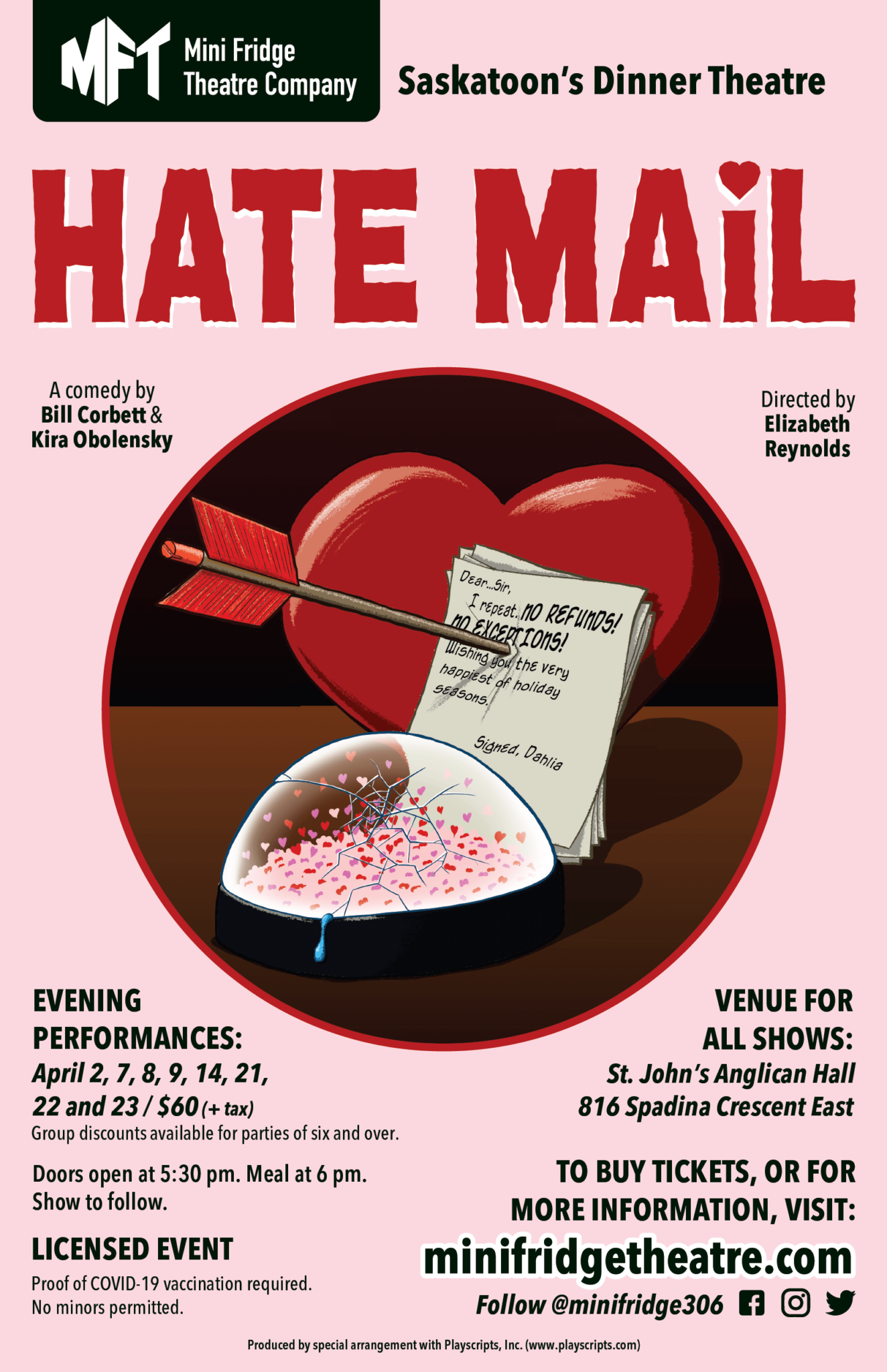 A comedy by Bill Corbett and Kira Obolensky
Directed by Elizabeth Reynolds
Doors open at 5:30 pm. Meal at 6 pm. Show to follow.
$60 plus tax. Licensed event.
2021/22 Season — April 2022
"Extremely humorous and literate script...I laughed so much it hurt."
— Ventura County Reporter
When Preston writes a furious letter to a store demanding a refund for a broken snow globe, he gets assistant manager Dahlia fired — and finds a vengeful epistolary match!
In this wickedly funny comedy, the two embark on an epic, often acrimonious correspondence as their lives intertwine. Whether Preston and Dahlia are joining cults, having breakdowns, shipping each other deceased lizards, or falling in love, Hate Mail is a two-person comedy full of surprises at every turn.
Produced by special arrangement with Playscripts, Inc. (www.playscripts.com)