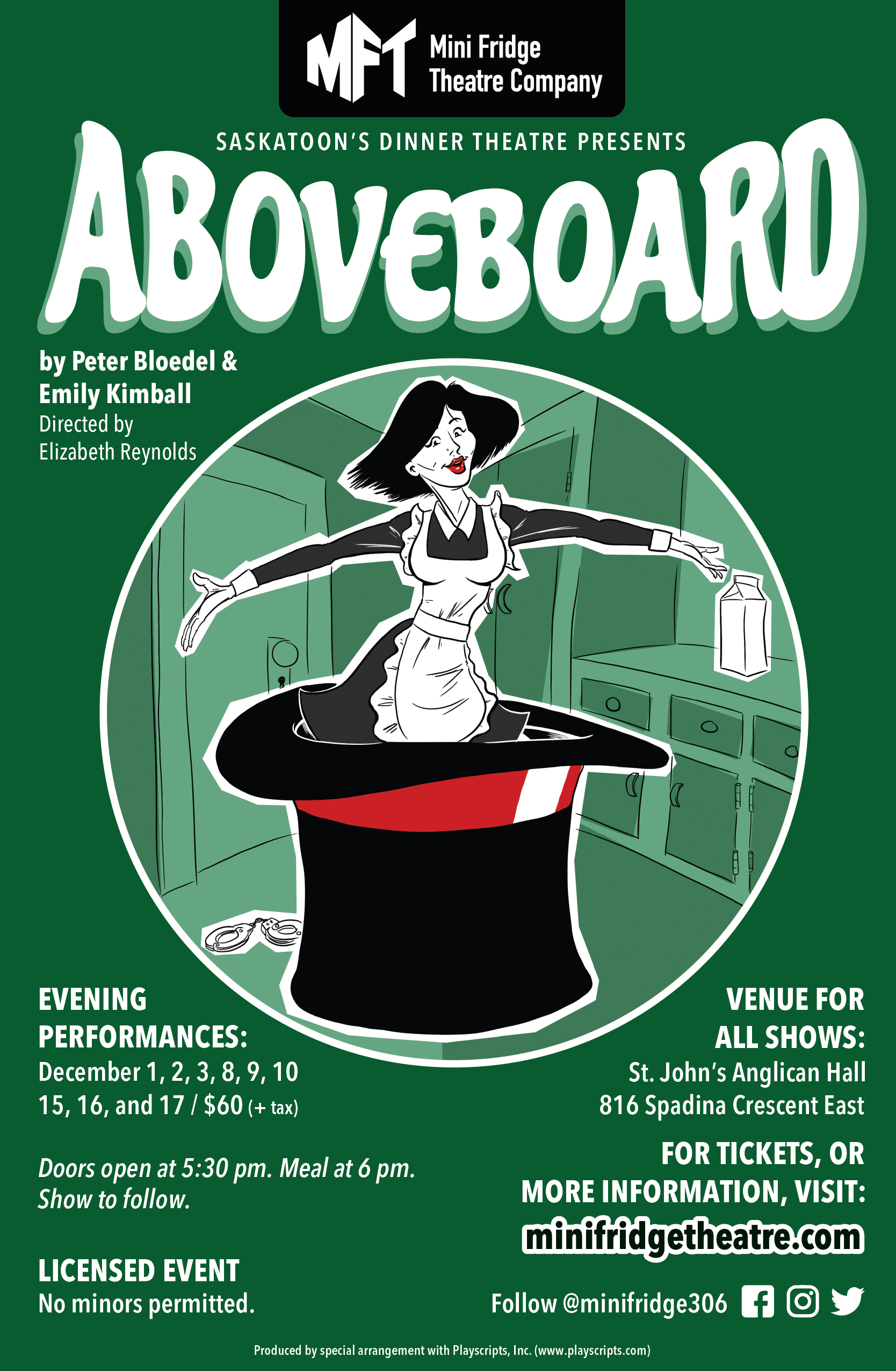 A romantic comedy by Peter Bloedel & Emily Kimball
Directed by Elizabeth Reynolds
— FIRST TIME PERFORMED IN CANADA! —
Dec. 1, 2, 3, 8, 9, 10, 15, 16 and 17 at St. John's Anglican Hall
Doors open at 5:30 pm. Meal at 6 pm. Show to follow.
$60 plus tax. Licensed event. No minors permitted.
2022/23 Season — December 2022
When Nick's food starts disappearing from his apartment fridge, he immediately suspects his best friend Milo, a bumbling magician who lives down the hall. But Milo refuses to confess, so Nick installs a camera to catch the culprit in the act — and finds an unlikely trespasser has been secretly living in his apartment for nearly a month. When the video hits the internet, the surprises multiply in this romantic comedy about magic, misunderstanding, and running out of milk.
Produced by special arrangement with Playscripts, Inc. (www.playscripts.com)