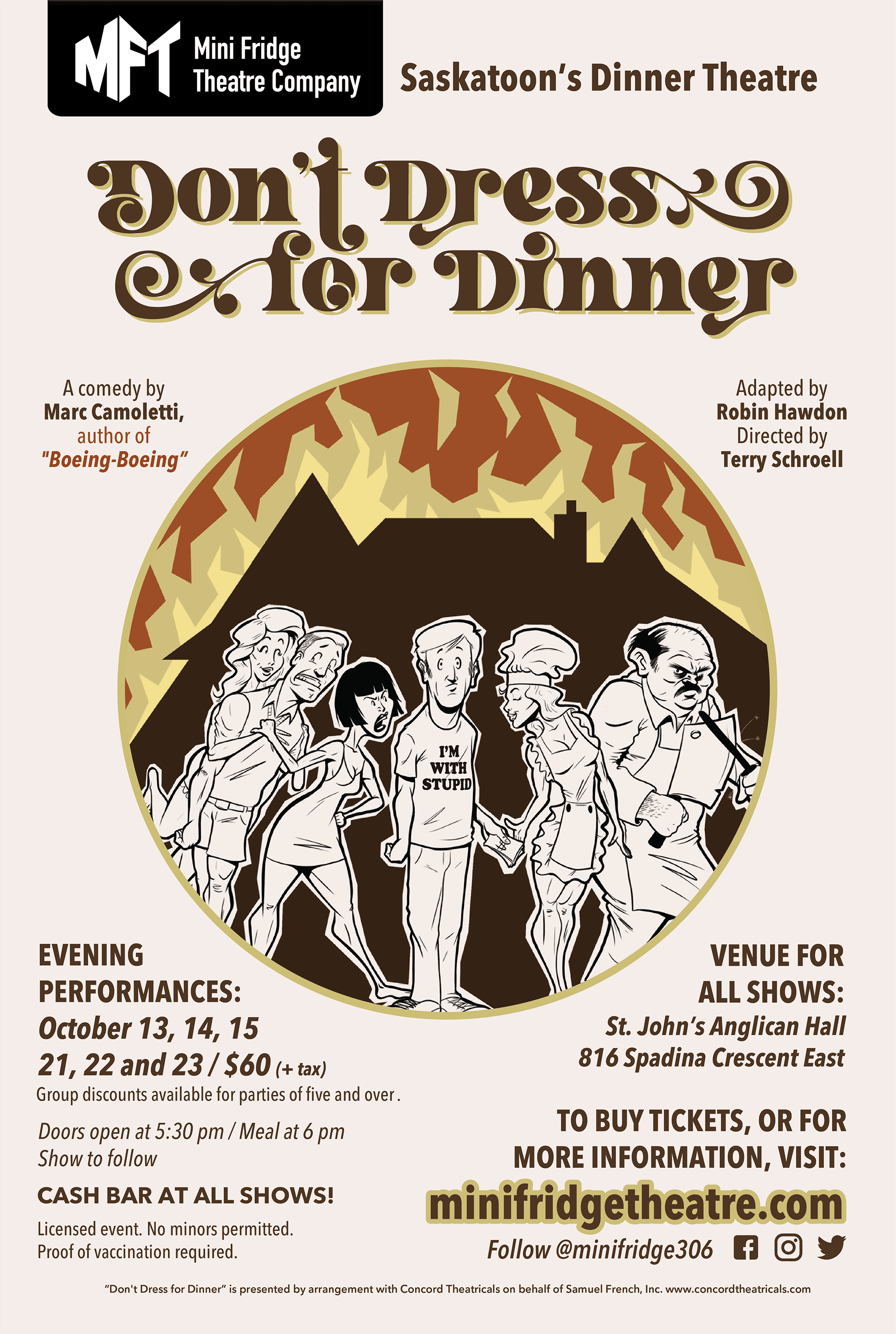 A comedy by Marc Camoletti
Adapted by Robin Hawdon
Directed by Terry Schroell
October 13, 14, 15, 21, 22, and 23 at St. John's Anglican Hall
Doors open at 5:30 pm. Meal at 6 pm. Show to follow.
$60 plus tax. Cash bar at all shows!
2021/22 Season — October 2021
"Hurtling along at the speed of light, [this] breathtaking farce is a near faultless piece of theatrical invention." — Guardian
Bernard is planning a romantic weekend with his mistress while his wife is away and has arranged for a cook to prepare gourmet delights. He has also invited his best friend, Robert, along to provide the alibi.
It's foolproof. What could possibly go wrong?
Well…. suppose Robert turns up not realizing quite why he has been invited. Suppose Robert and Jacqueline are secret lovers, and consequently determined that Jacqueline will not leave for the weekend. Suppose the cook has to pretend to be the mistress and the mistress is unable to cook. Suppose everyone's alibi gets confused with everyone else's.
An evening of hilarious confusion, hidden identities, and outrageous infidelities are exposed in Marc Camoletti's sequel to Boeing-Boeing!
"Don't Dress for Dinner" is presented by arrangement with Concord Theatricals on behalf of Samuel French, Inc. www.concordtheatricals.com