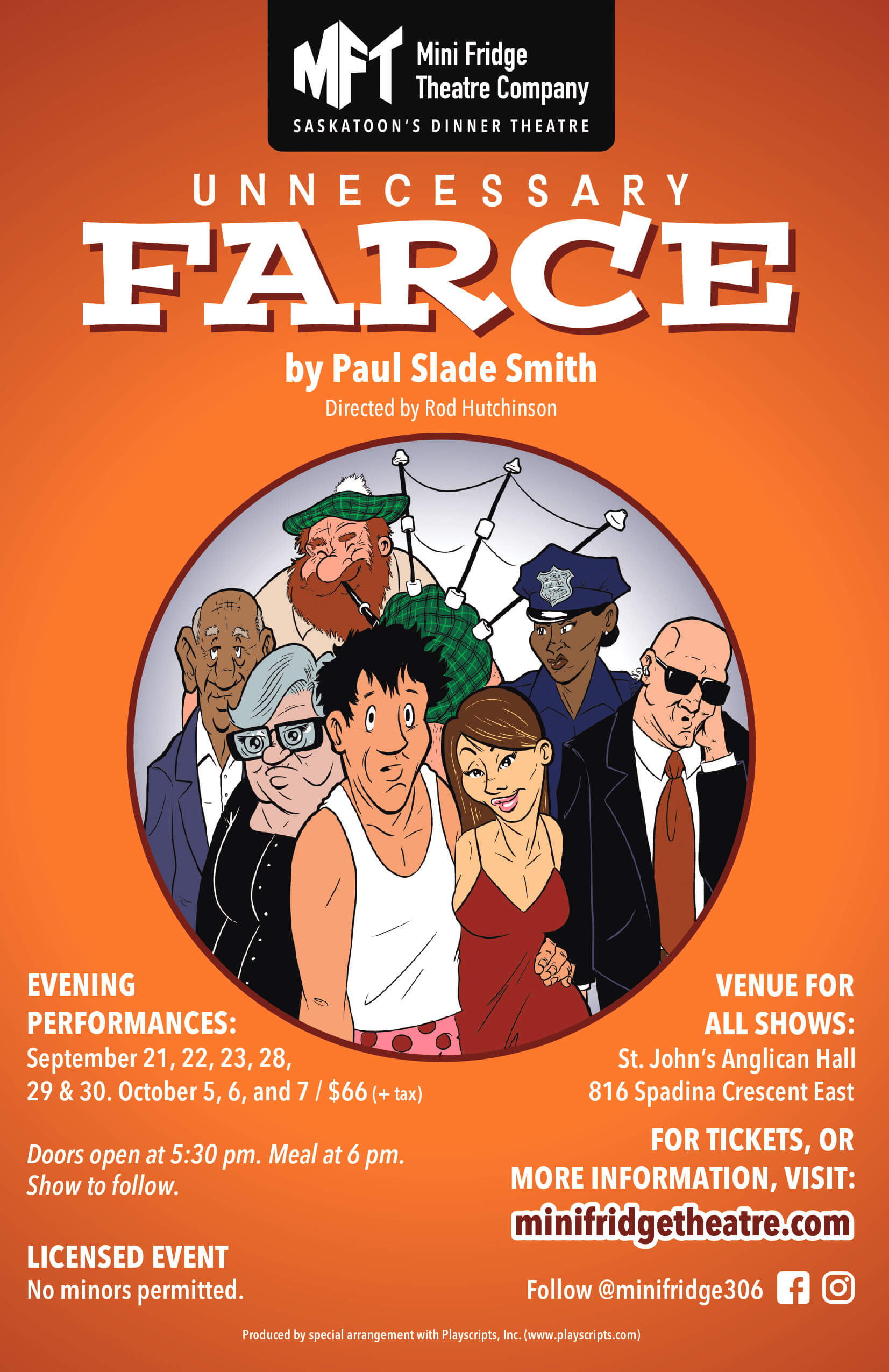 by Paul Slade Smith
Directed by Rod Hutchinson
Sept. 21, 22, 23, 28, 29 and 30. October 5, 6 and 7 at St. John's Anglican Hall
Doors open at 5:30 pm. Meal at 6 pm. Show to follow.
$66 plus tax. Licensed event. No minors permitted.
2023/24 Season — September/October 2023
** Pre-sale for MFT Season Pass Holders begins Aug. 7. Tickets go on sale to the general public Aug. 21 **
"A smash hit! Two hours of non-stop laughter. The plot weaves you through mix-ups and mayhem you won't believe. This is one funny show you don't want to miss!"
— Jim Fordyce, ABC 53
Two cops. Three crooks. Eight doors. Go!
In a cheap motel room, an embezzling mayor is supposed to meet with his female accountant while, in the room next-door, two undercover cops wait to catch the meeting on videotape. But there's some confusion as to who's in which room, who's being videotaped, who's taken the money, who's hired a hit man, and why the accountant is having these funny feelings.
Special thanks to our media partners at Saskatoon Media Group:

Produced by special arrangement with Playscripts, Inc. (www.playscripts.com)