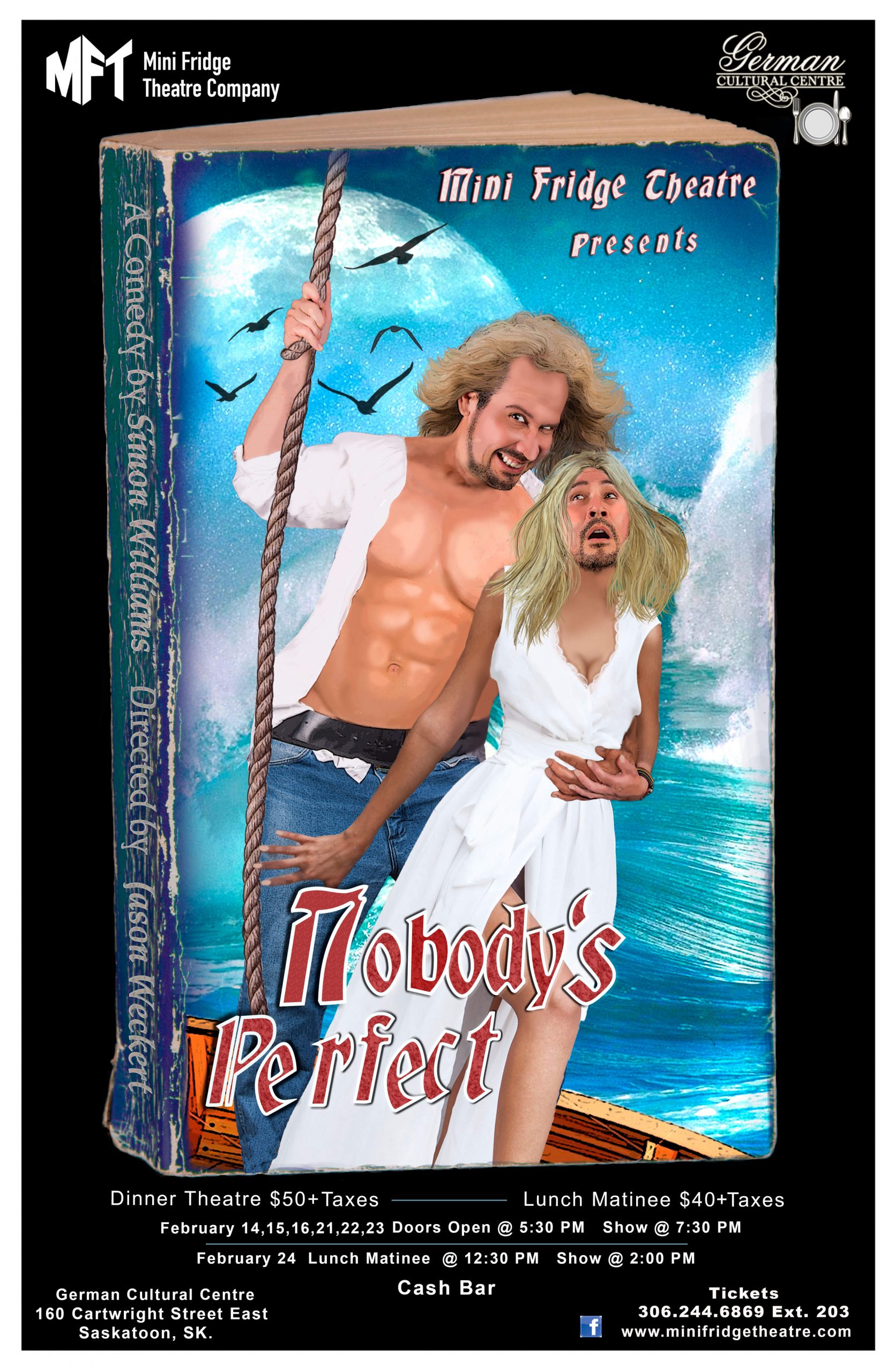 Written by Simon Williams
Directed by Jason Weckert
2018/19 Season — February 2019
"Bristles with sharply funny one-liners. It has one of the funniest sequences I've seen in any comedy for a long time. I laughed so much I was gasping for breath." — Birmingham Post
Love Is All Around is a feminist publishing house where Harriet Copeland is running a competition to find new romantic fiction; their motto is 'For Women By Women'. To avoid this gender bias, Leonard Loftus is forced to submit his novel under a female pseudonym. So when Lulabelle Latifa wins the first prize, Leonard begins to have a major problem.
Across The UK, Australia and all over Europe, Nobody's Perfect has been acclaimed as a classic feel-good romantic comedy. It has the fertile tradition of Some Like It Hot, Tootsie, and Mrs. Doubtfire. This is a play that offers belly laughs galore — four irresistibly loveable characters locked into a hilarious plot.
The final scene has been described as a comic masterpiece!
"Nobody's Perfect" is presented in arrangement with Samuel French Inc.